Please direct all inquiries to:
Susan Alman, susan.alman@sjsu.edu

Project PIs
Sandra Hirsh – IMLS Project PI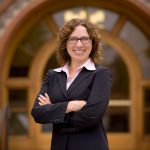 Sandy is professor and director of the School of Information at San José State University. Prior to joining the school as director, she worked in the Silicon Valley for more than a decade at major technology companies: Hewlett Packard, Microsoft, and LinkedIn.  She also has edited a foundational library and information science textbook, Information Services Today: An Introduction. She has served in numerous leadership roles including as President of the Association for Information Science & Technology (ASIS&T), as committee chair and member in ALA, IFLA, ASIS&T, and SLA, and as advisory board and editorial board member for several organizations.  She also has actively participated in her local community, serving for many years on the Palo Alto Library Advisory Commission and Library Bond Oversight Committee. She is the co-founder and has served as co-chair of the global virtual Library 2.0 conference series since 2011.
Susan Alman – IMLS Project Co-PI
Sue was appointed to the San José State University School of Information full-time faculty in 2012. Prior to this appointment, she taught at the University of Pittsburgh's School of Information Sciences where she was Director of Distance Education and Outreach (1987-2012) and the University of Michigan (1985-87). In Fall 2014, she developed and led a MOOC, The Emerging Future: Technology Issues and Trends, that attracted over 1700 global participants. She is the organizer of the Library 2.015 Spring Summit, The Emerging Future: Technology and Learning. Sue is an alumna of the Institute for Emerging Leadership in Online Learning and enjoys being involved in the changing information professions.
Blockchain Research, Resource Selection, and Web Development
Channon Arabit

Channon is a student at San Jose State University pursuing her Masters in Library and Information Science and will be graduating in Fall 2019. She recieved her Bachelor of Arts in history at California State University, Fullerton in 2015. Currently, she works as a student assistant on the iSchool website and has previously worked in marketing and graphic design at AmeriCorps and Inland Empire United Way.
Peter Laurence
Originators
Christina Cornejo
Christina is a student in the iSchool at San Jose State University who is studying Data Science and set to graduate with a Masters of Library and Information Science (MLIS) degree in Spring 2018. She received her Bachelor's of Science (BS) in Communication at Cornell University in 2011. Currently, she works as a library assistant in the Stockton-San Joaquin County Library system, but she has worked previously in journalism at the Lodi News-Sentinel newspaper in California.
Stacey Johnson
Stacey is a student at San Jose State currently pursuing her Masters in Library and Information Science. She has a Bachelor's degree in Computer Engineering from California State University, Long Beach. She works as the Technical Services Librarian for the Chino Valley Public Library in northern Arizona wearing many hats including cataloging, acquisitions, social media, providing tech help to patrons and occasionally moonlighting in circulation.
Web Development and Guide
Bob Lucore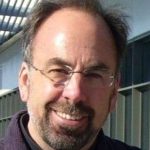 Bob is a technology support consultant working with the School of Information at San José State University. He provides support for faculty, staff, and students with a variety of web-based technologies used by the iSchool. These include Panopto, Web Data Pro,  and WordPress. Bob also assures that posted faculty syllabi conform to the school's web-coding standards, and provides services relating to a variety of other web technologies as needed. While working on his MLIS at SJSU, Bob was a graduate assistant, helping to manage the iSchool's Drupal-based website.
Working in information technology is an "encore" career for Bob. Before entering the MLIS program at San José State, Bob had a long career as an economist. He taught on the faculties of Colorado State University and Centre College for eight years. Bob worked in economic research for the American Federation of Labor-Congress of Industrial Organizations (AFL-CIO) and the Teamsters. He was Director of Research and Policy for the United American Nurses.
Learn more about Bob on LinkedIn and Google Scholar.